Virgo, The Virgin
With Regulus due south, you can find the brighter and bluer star Spica, shining at magnitude 1.0, lower in the southeast sky. Spica is the brightest star in Virgo and can be reached by following the 'arc to Arcturus' from the Big Dipper - see the picture below.
Finding Spica Using the 'Arc to Arcturus'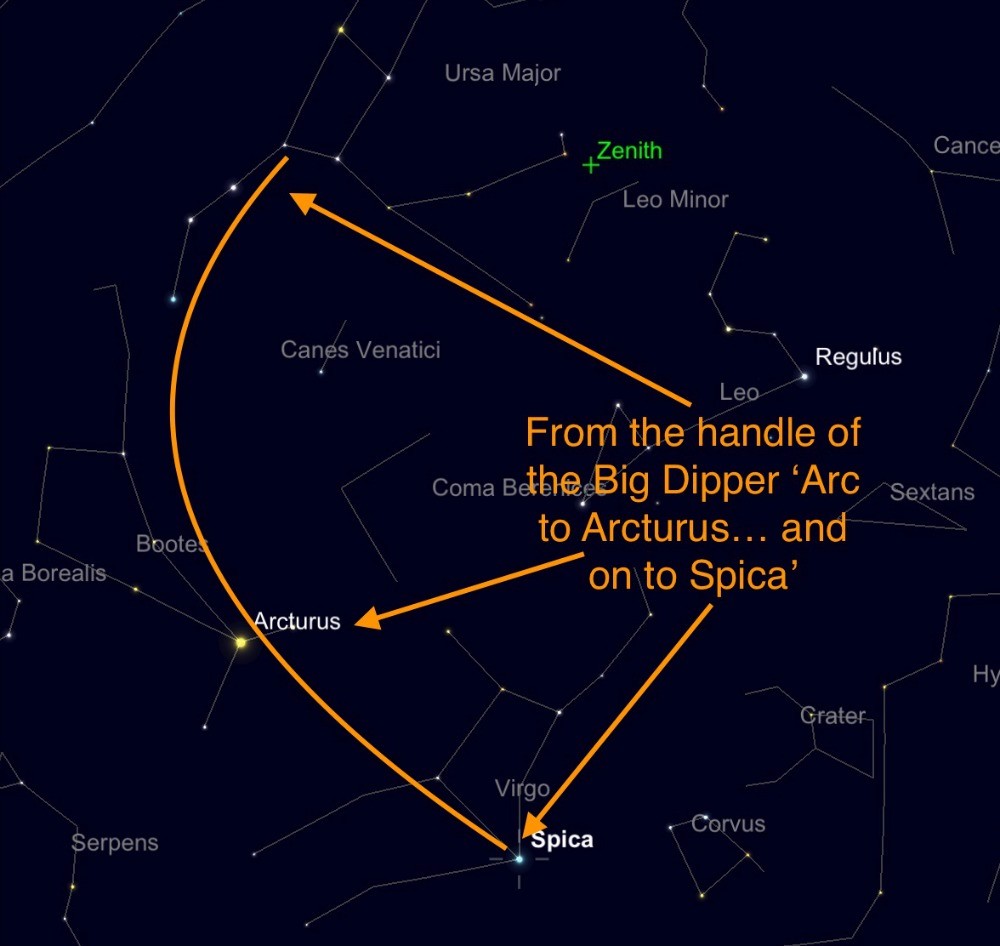 Image Courtesy of SkySafari Pro - www.SkySafariAstronomy.com.

Although it might not look it in the picture, this is an easy line to follow in reality. Arcturus and Spica are very bright, which makes them hard to miss. To further aid identification, Arcturus is notably orange and Spica is quite blue in color.
To find Virgo's position in the sky, use the screen grabs below. Once more, these only show the brightest stars both with and without traditional constellation lines.
Virgo's Stars to Magnitude 4.0, With and Without Constellation Lines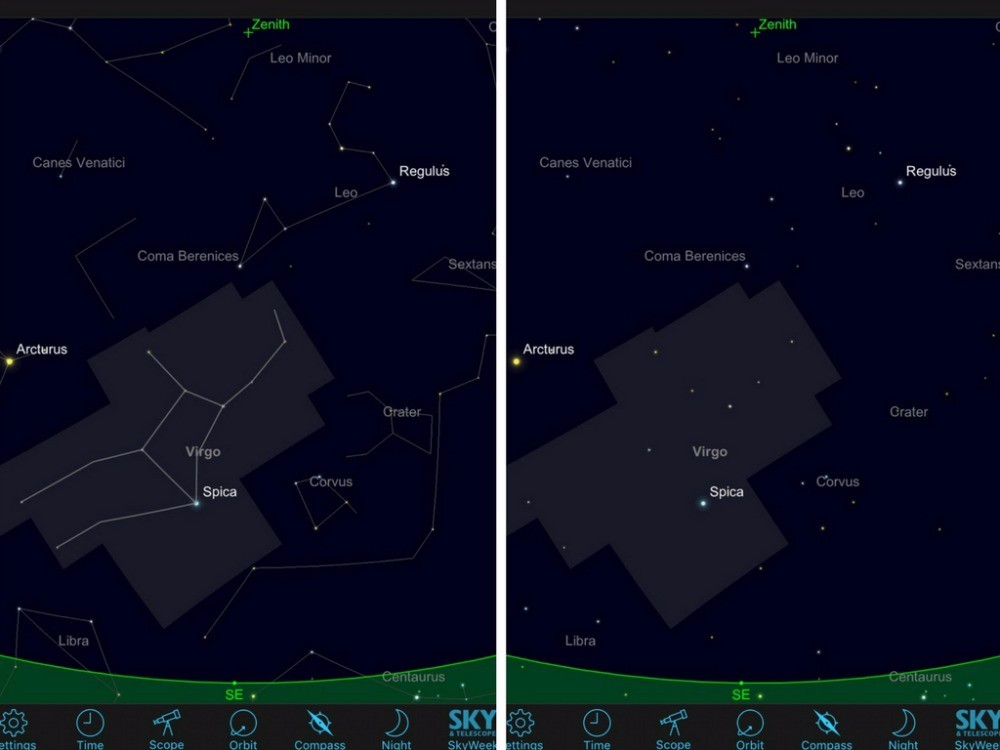 It's easy in this picture to see how close Virgo is to Leo in the sky.
Finally, before we move on to Boötes, this picture shows the whole sky in the region to magnitude 5.0, which will be more realistic if you have the benefit of a darker sky.
Finder Chart for Leo and Virgo Using Stars to Magnitude 5.0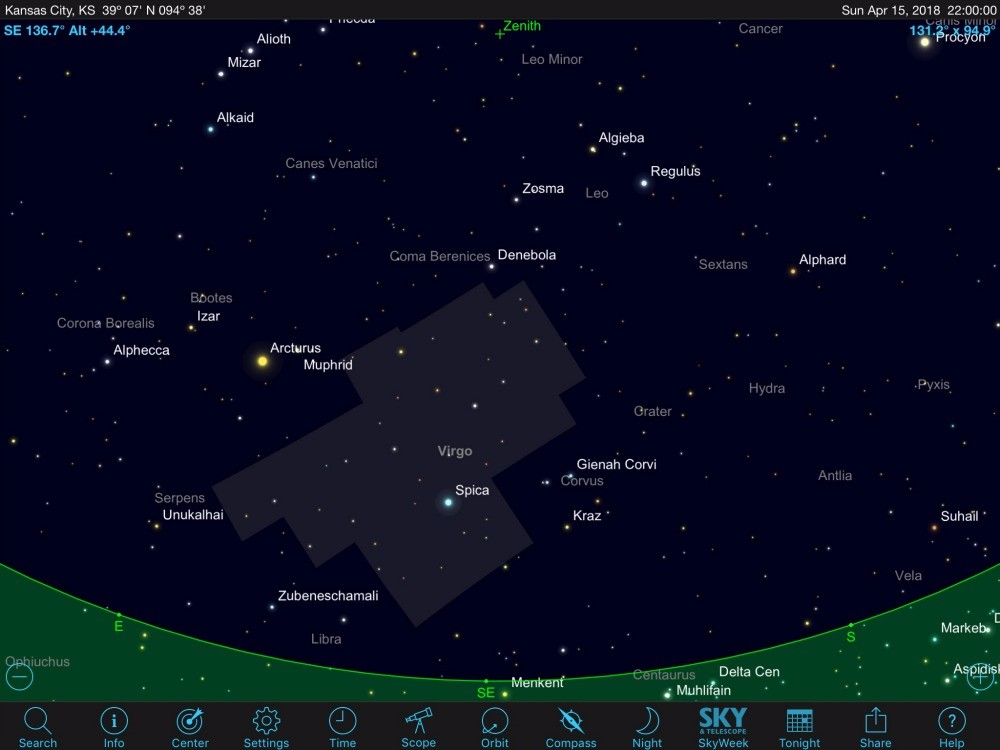 Virgo has 11 Messier objects within its boundary, all of which are galaxies. Use Wikipedia for the complete list.