Where to Find Andromeda Galaxy
At the times given above, you can find M31 about 60° above the eastern horizon, which is roughly two thirds of the way from the horizon to the zenith.
It lives between two very easy to recognize constellations: Cassiopeia, which is a circumpolar constellation for most of us, and Pegasus.
The picture below shows you where to look for M31. Both images only contain stars of magnitude 4 and brighter, and the left image includes the traditional constellation lines, whereas the right one does not.
Where to Find Andromeda Galaxy, With and Without Constellation Lines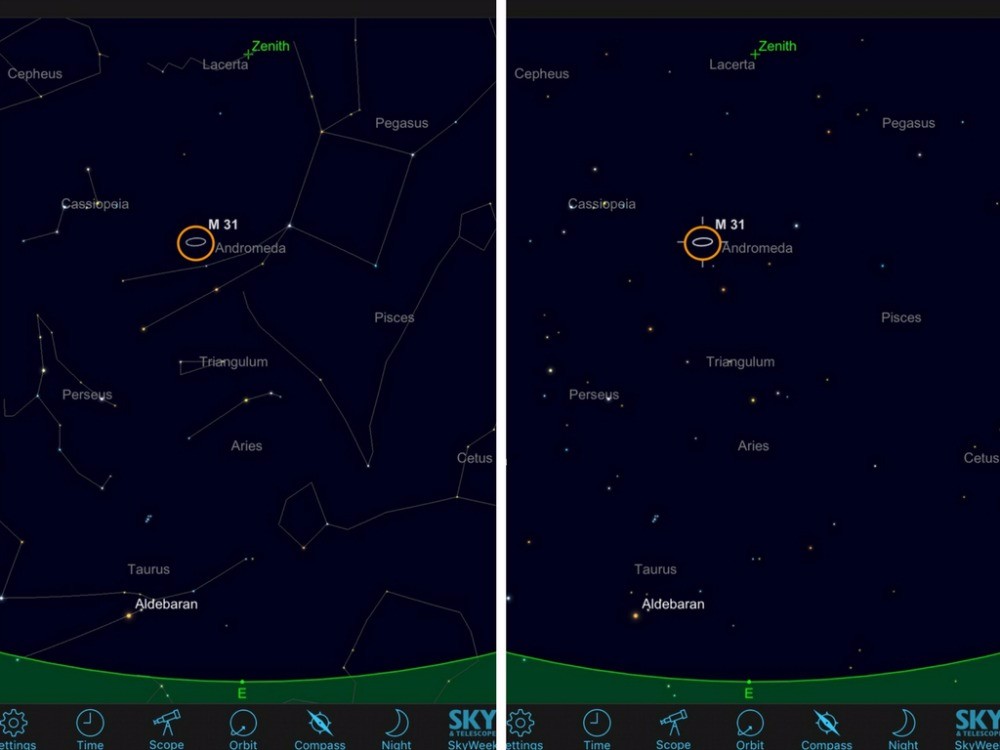 Thankfully, it's size, brightness and location in the sky all conspire to make Andromeda Galaxy an easy target to track down.
You can navigate your way there from the more familiar Cassiopeia, but I find that to be the more haphazard and less reliable route. Instead, it is much easier to succeed using the arms of the constellation of Andromeda itself, which I've highlighted in the close-up, below.
Finding M31 in the Constellation of Andromeda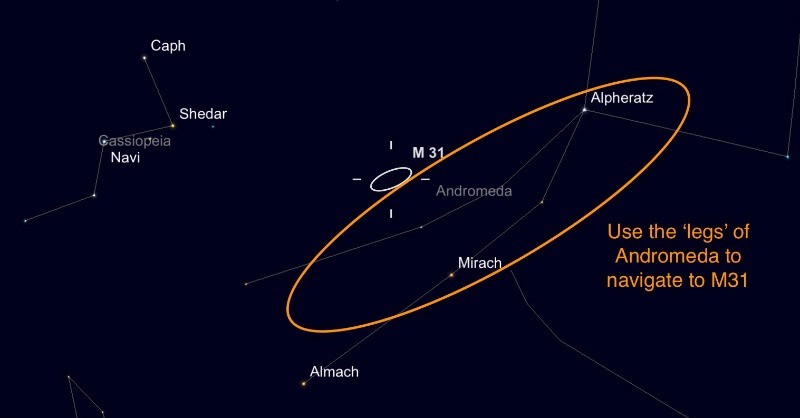 To begin with, get your finderscope centered on the star Mirach. This star is easy to find if you begin at either Almach at the end of the 'leg' or Alpheratz on the corner of the Great Square of Pegasus. See below for both routes.
Find Mirach and Center Your Telescope on it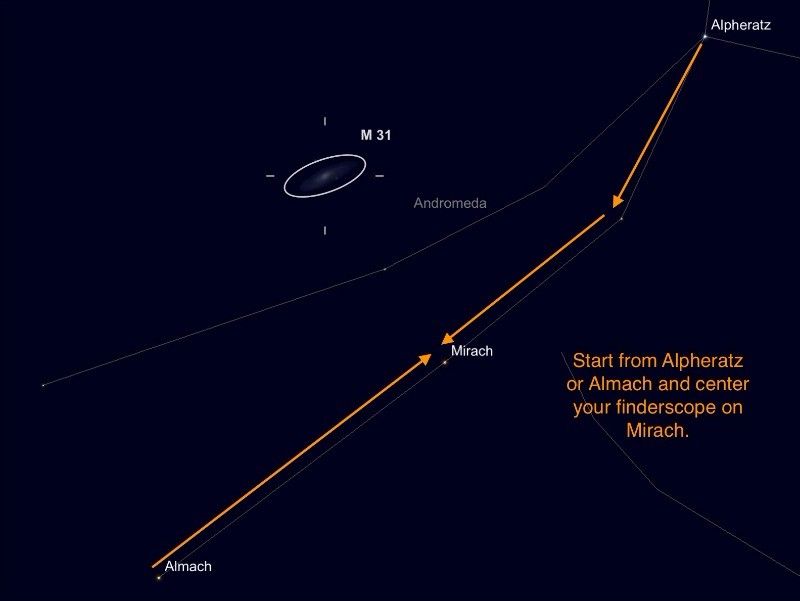 Images Courtesy of SkySafari Pro - www.SkySafariAstronomy.com.

Now you are in a position to get Andromeda into your eyepiece.
From Mirach, move up to the star above in the other leg of Andromeda. This is a magnitude 3.9 star called Mu Andromedae. Carry on in the same direction for exactly the same distance and you will have Andromeda in your finderscope.
If you are observing under a dark sky, you may even see it with the naked eye (but it won't look anything like as bright as this screenshot suggests, sorry). See the picture below for how to do this move.
Find Andromeda Galaxy by Moving From Mirach to Mu Andromedae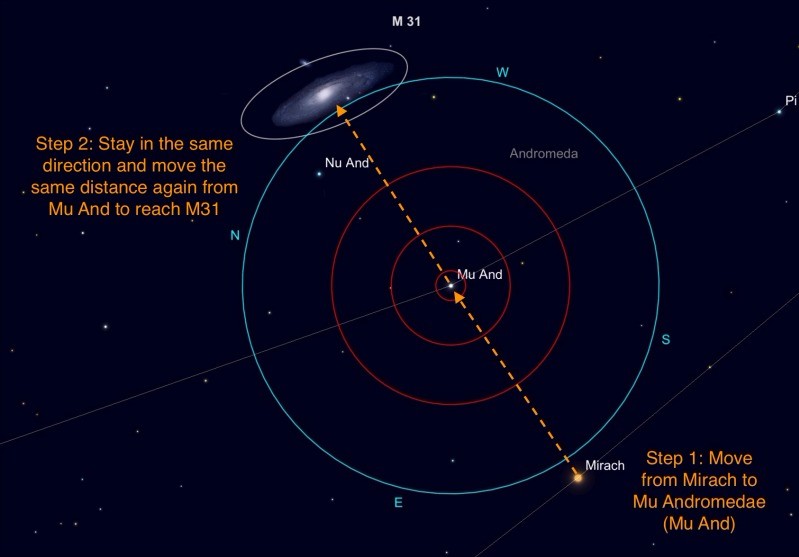 Image Courtesy of SkySafari Pro - www.SkySafariAstronomy.com.

(Nu Andromedae - shown as Nu And in the picture) is also quite bright at magnitude 4.5 and is a good point of light to aim for if you don't see M31 itself. With Nu Andromedae in your finderscope, you will be close enough to the Andromeda Galaxy to see it in a wide-field (low magnification) eyepiece.